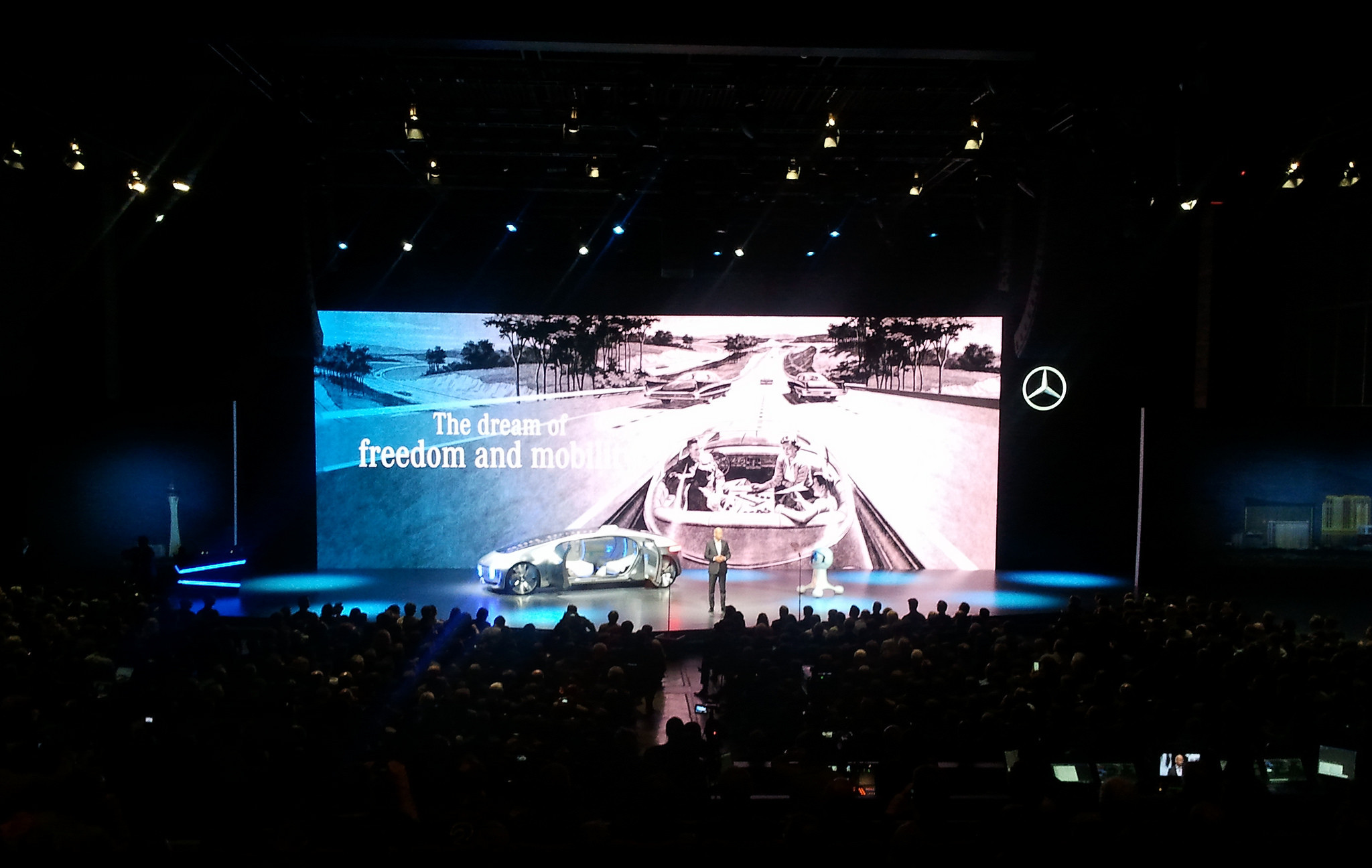 1. Nissan's Autonomous Drive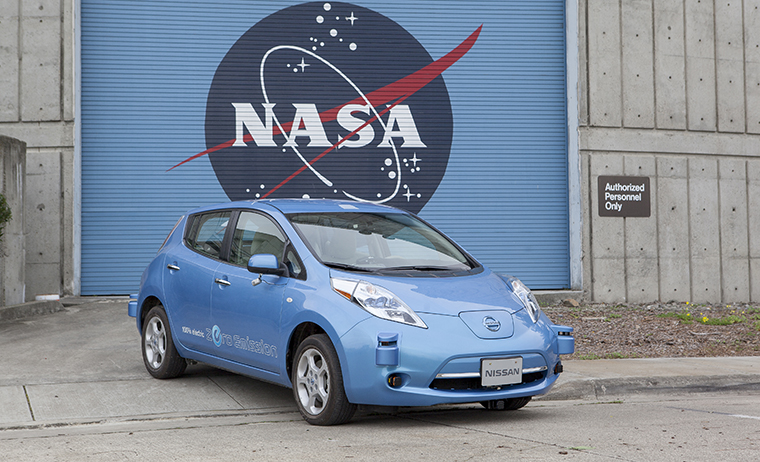 [1]
Nissan intends to make autonomous driving vehicles commercially viable by 2020 and over the course of the next few years will be introducing new technologies such as highway traffic management systems and automated lane controls. The company has partnered with NASA and already is experimenting with Autonomous Drive prototypes.
The Autonomus Drive promises a combination of low emissions and greater road safety through self-driving technology. It is equipped with technology that operates the main controls of the car - steering wheel, braking and acceleration - while detecting road conditions. The almost driverless prototypes can operate on the highway, change lanes, merge with traffic and keep a safe distance away from other vehicles on the road.
2. Audi's Autonomous RS 7 Speedster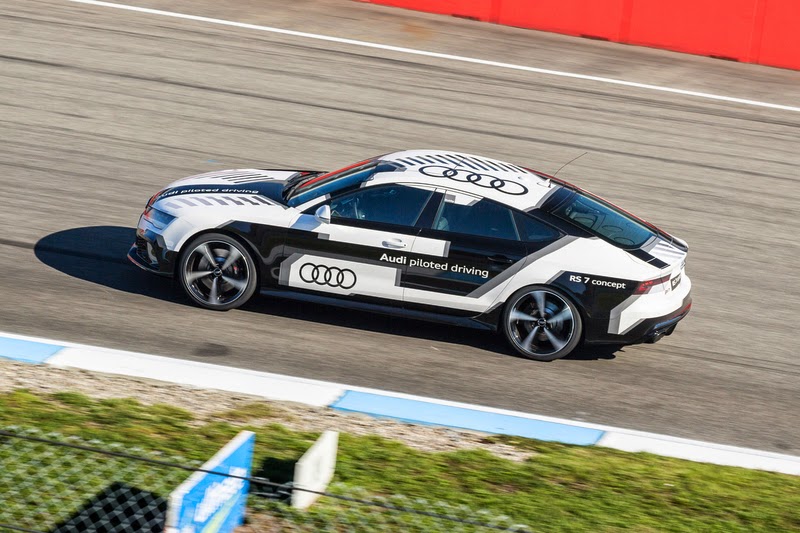 [2]
Audi's autonomous RS 7 is capable of driving hands free at speeds of almost 150 mph. A feet that was recently accomplished at the Grand Prix track in Hockenheim.
The Audi RS 7 made its way around the track gracefully by relying on specially corrected GPS signals sent through wifi for track orientation. 3D cameras in the self-driving car filmed the race track and a program was used to compare the image information gotten from the camera to data stored on board. The technology enabled the vehicle to orient itself on the racetrack within centimeters of the borders.
3. Mercedes-Benz F 015 Luxury in Motion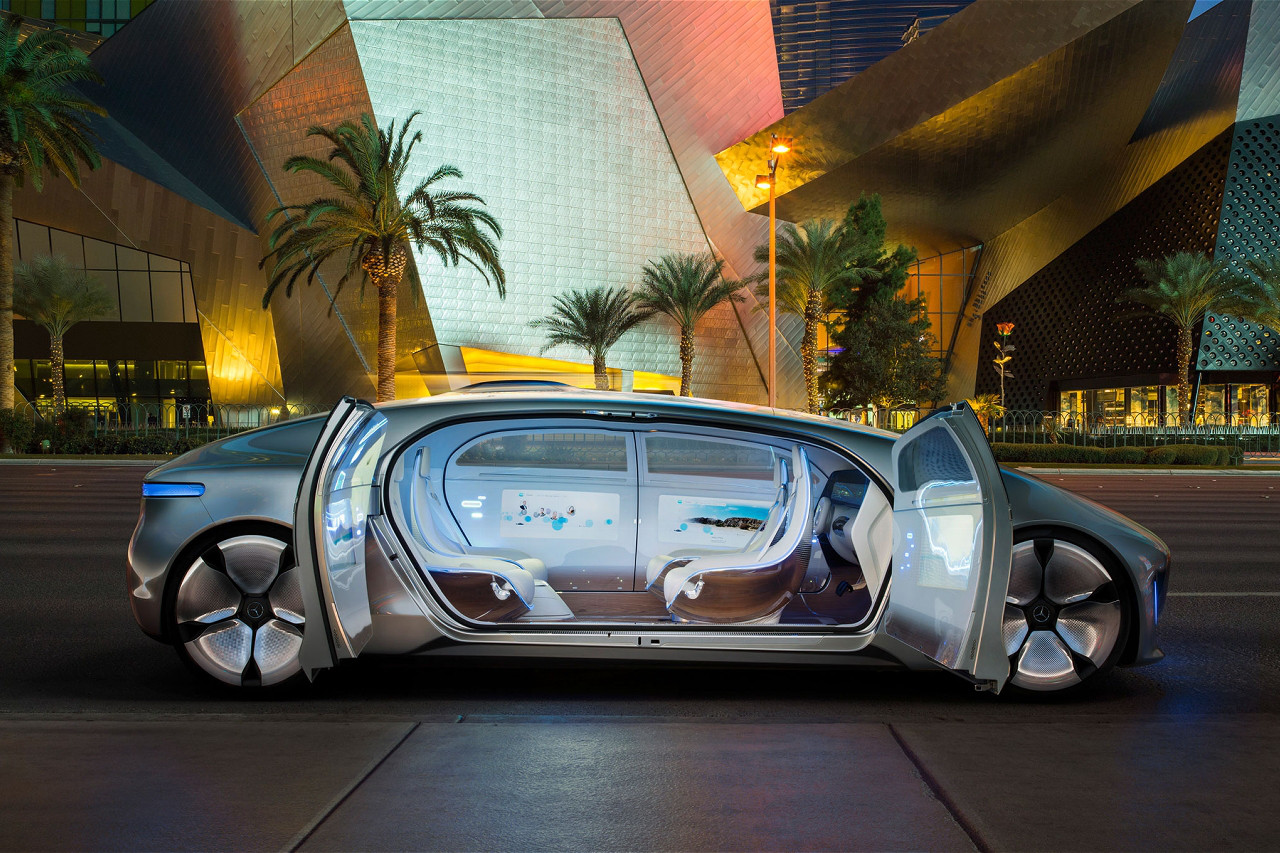 [3]
The F 015 Luxury in Motion was recently premiered at the 2015 International Consumer Electronics Show in Las Vegas, Nevada. The self-driving car reflects the goal of in the future branding vehicles as being private spaces with functions that far exceed transport.
The F 015 interior contains four rotating lounge chairs that allow for face-to-face seating. All passengers in the robotic car will be able to use their time in transit to relax, communicate and work.
6 display screens are used by the vehicle to allow for the continuous exchange of information between it, passengers and the outside world. Passengers can interact with the vehicle through the use of gestures, eye-tracking or touch operated high-res screens. The F 015 Luxury in Motion partners with the outside world in traffic through laser projection and LED displays.
There you have it - 3 interesting autonomous vehicle prototypes that promise to change the future of driving as we know it. For more news, discussion and commentary on Autonomous Vehicles checkout RoboVans.
---