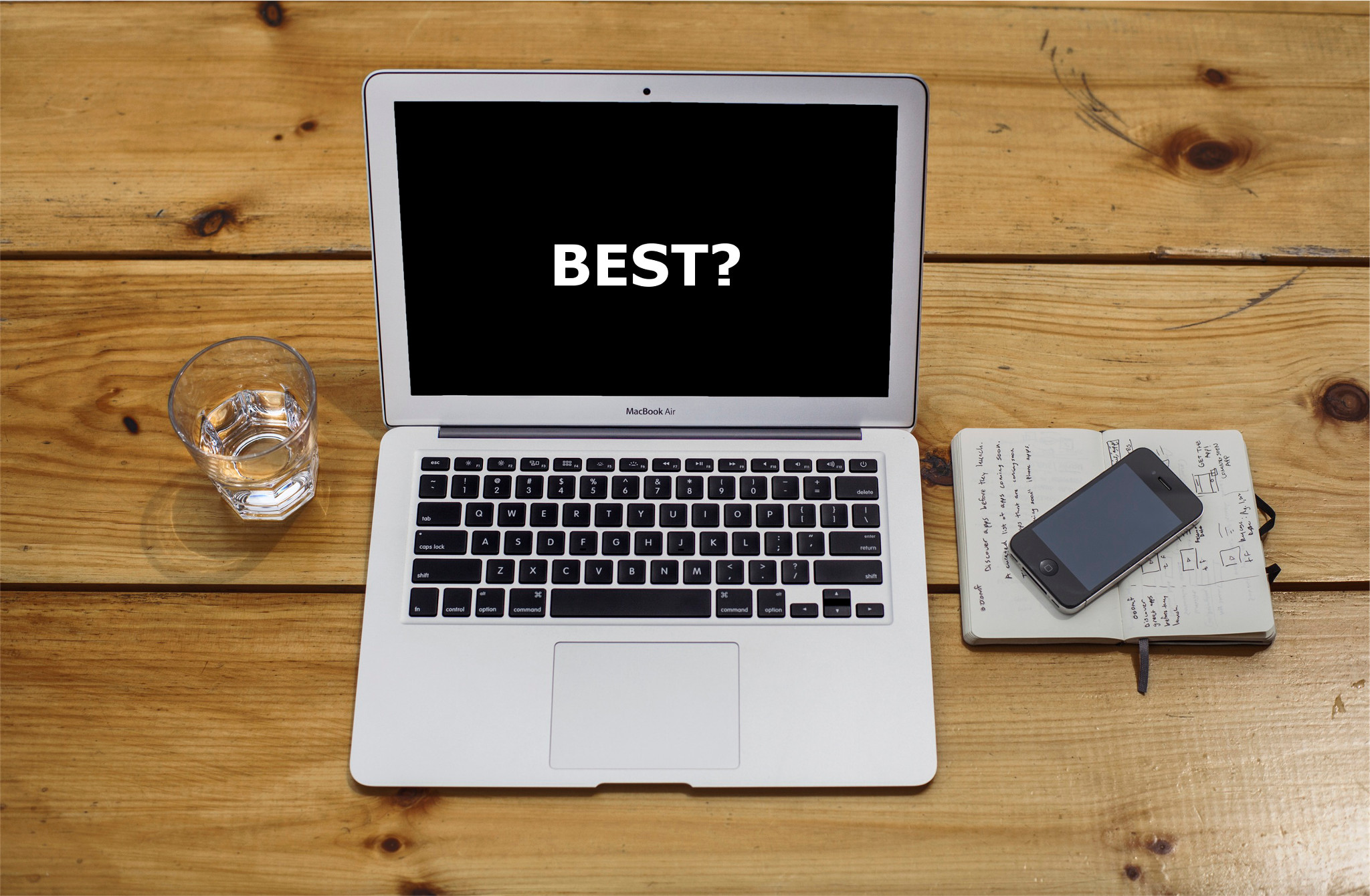 Lately, I have been fielding quite a few questions from friends and family wishing to finally upgrade that five year old PC or in the not so rare case replace that hangover laptop from the college days. Coincidentally, this is actually a great time to be shopping around for a laptop as not only are they better and cheaper these days but you will be treated to sleeker hardware and an upgraded OS to boot.
There is the recently updated OS X Yosemite if you are a Mac fan or from the Microsoft folk an improvement in the shape of Windows 10 which is due out later in the year.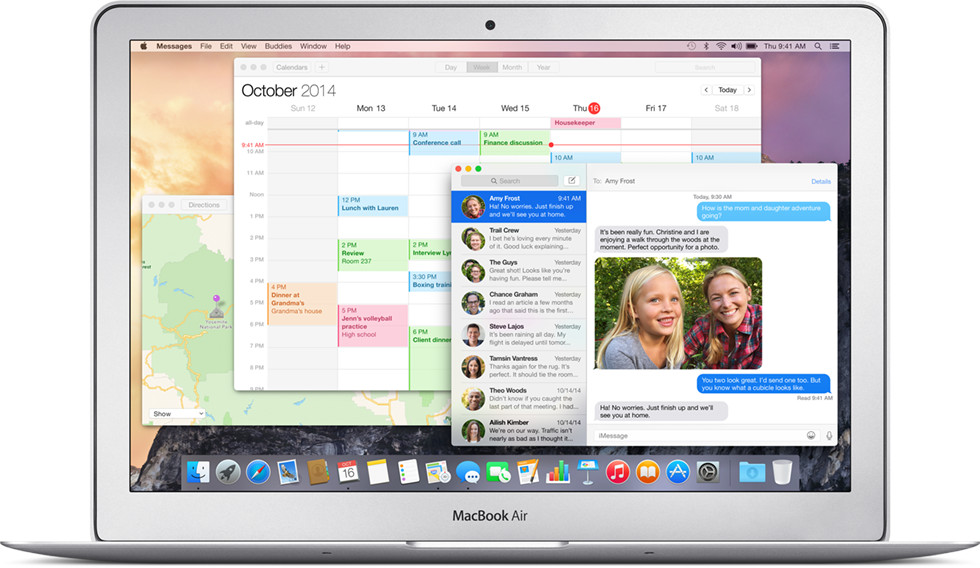 [1]
[2]
My intention is to identify the key features to zoom into as well as a few choice models to help narrow the selection. Many current buyers in the market for a new machine are likely to have already received a great return on the previous laptop investment given the extended computer lifecycles but what will be even better this time around is the fact that manufacturers are now matching and arguably exceeding Apple in some instances with design chumps of their own.
Intel's Core™ family is the undisputed winner and AMD while still alive is a mere shadow of it's former self, the processor wars are truely dead and with it gone is all talk of clocks and speed or any other metric that normal people understand. There is now no hardware component sufficiently fast or exciting to boast about. Hence, in order to differentiate and also to help the sales staff the hardware makers had to actually make the entire machines themselves something to behold. A joyous spectacle has unfolded. The focus is now solidly on style as well as function. Small, Thin and beautiful is where it's at today.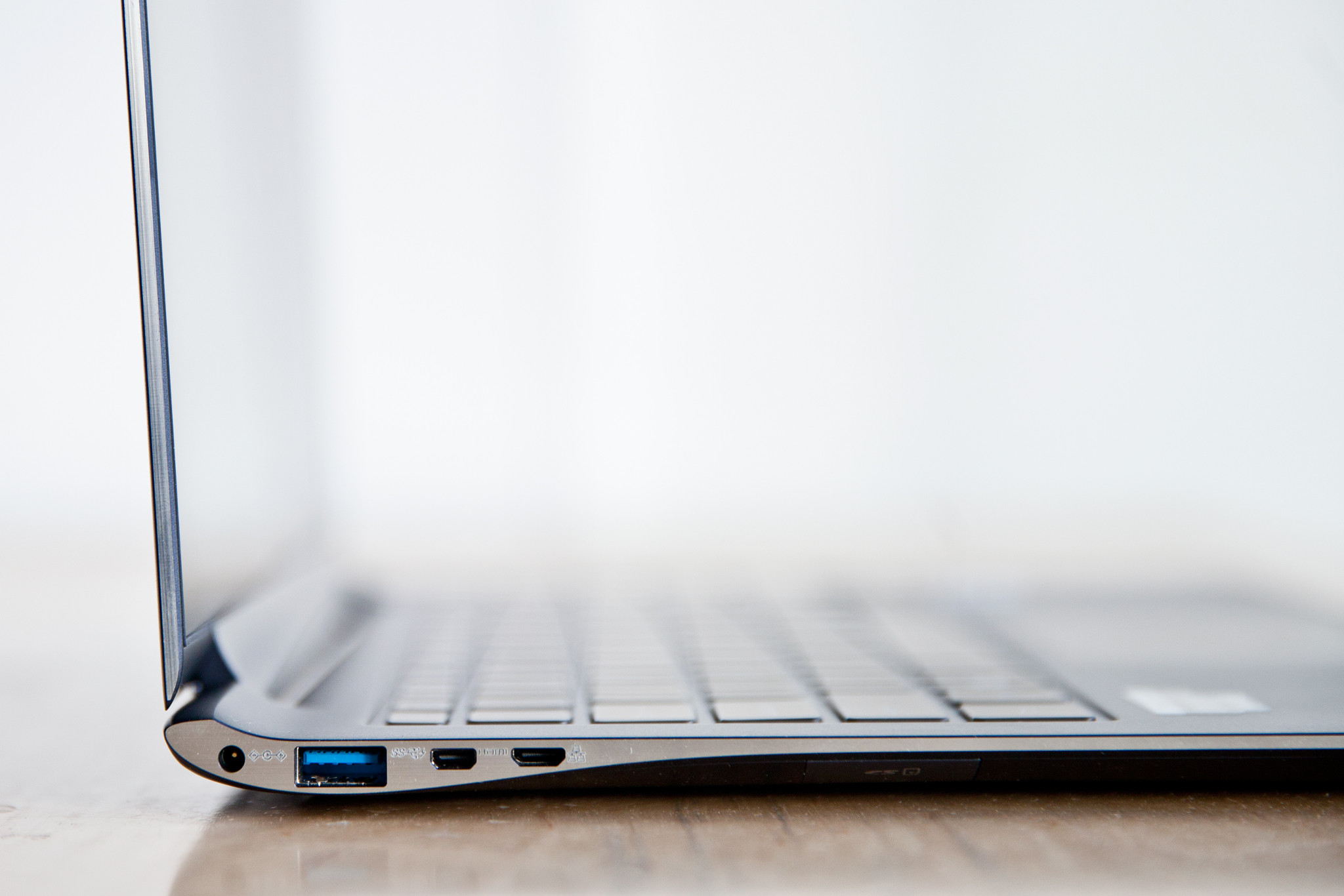 [3]
If you haven't picked it up already when purchasing that new portable machine ensure that it has a Intel processor and a Core i7 at that as although an i5 will suffice avoid it if possible. Frankly, once the the processor is selected most other components will be standard across motherboards and manufacturers which means that there are only 5 things to consider when making a purchase.
Memory
Internal Storage Capacity (Must be Solid State)
Weight and thickness
Battery Life
Screen (13" / 15" + Resolution)
Beauty
Simple isn't it. Ok. Maybe it's six things but so what. No ugly ducklings are allowed in the room. You will know beauty when you see it but ranking many beautiful things will always be subjective and that task is left solely up to you. To make it even simpler use the table below and don't purchase anything outside the minimum mentioned.
| Criteria | Mimimum Requirements |
| --- | --- |
| Processor | Intel Core i5 or Core i7 |
| Memory | 8 Gigabytes |
| Internal Storage | 256 Gigabytes Solid State Drive (SSD) |
| Weight and Thickness | Less than 3lbs and 15mm |
| Battery Life | 5 hours |
| Screen | 13" (1920x1080) / 15" (2560 x 1440) |
And if you still can't make up your mind the below table contains a few extras to consider. However, quite honestly these are all expected to come standard.
Extra Criteria
Expected
Wireless
IEEE 802.11ac
Video Output
HDMI
I/O
Camera/Microphone/Audio Input/USB
Ethernet LAN port
Now let's take a brief peek at the 5 models that have impressed us the most from 2014 into the early part of this year. Note, that we are picking the best of the best models that match and or exceed our criteria above so expect them to be on the pricer side life. Average price range is from $1000USD to 1700USD.
Without further adieu and in no particular order:
Samsung Ativ Book 9 Plus (2014/2015)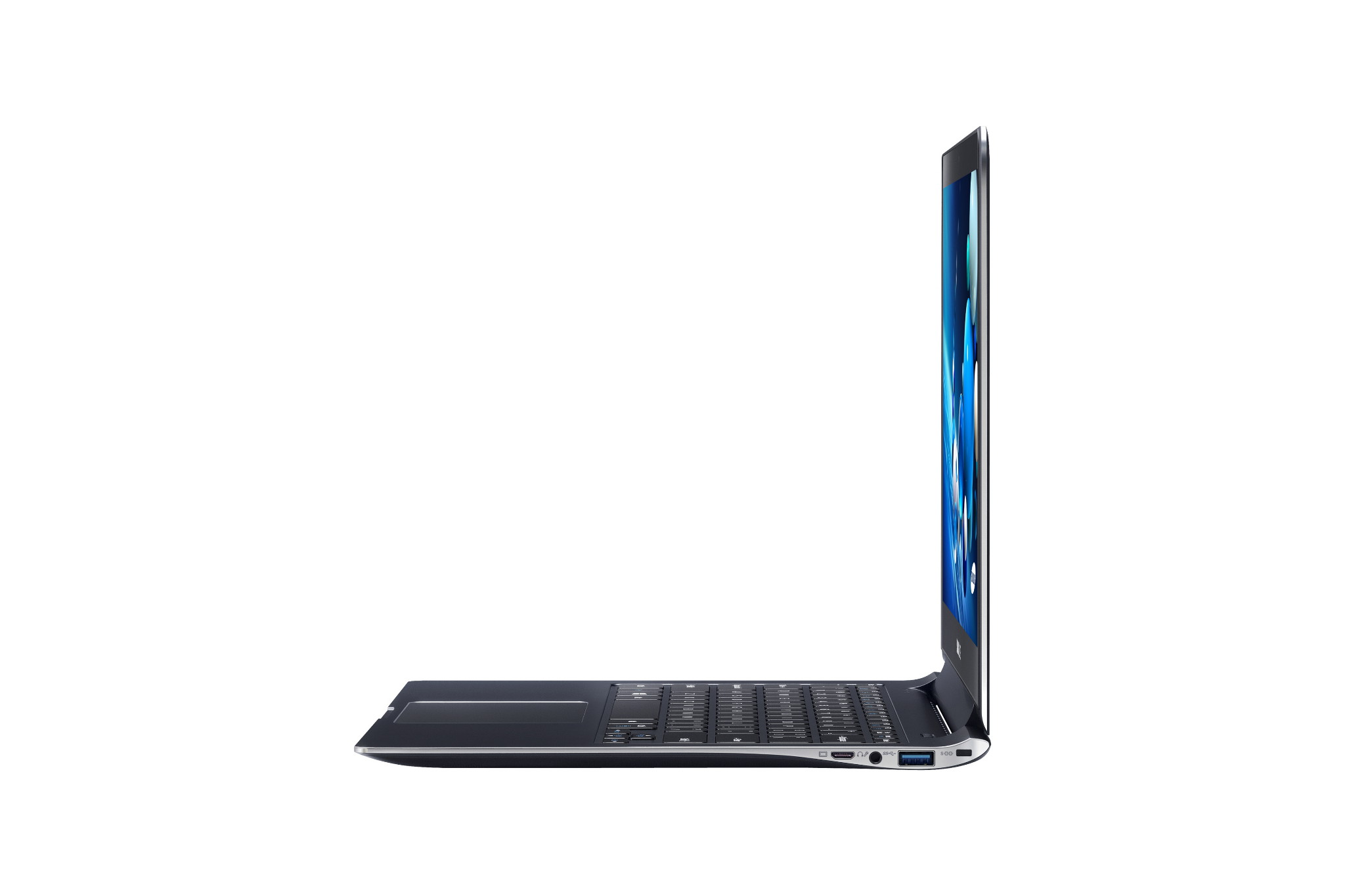 No need to talk about whisper quiet it has gone completely silent. This model boasts no internal fans at all, a true first. Let's hope this design choice paids off and it doesn't quite literally get too hot to handle.
Lenovo Thinkpad Carbon Touch
While it still deserves a mention the company (Lenovo) behind this brand has recently been outed for installing spyware on it's customers machines.
For poor ethics, bad behaviour and for purveying ad laying security certificate spoofing software of dubious value Lenovo should be punished. Therefore, only purchase if you can't resist and are comfortable re-installing the Operating System since you clearly can't trust what's on it when you get it.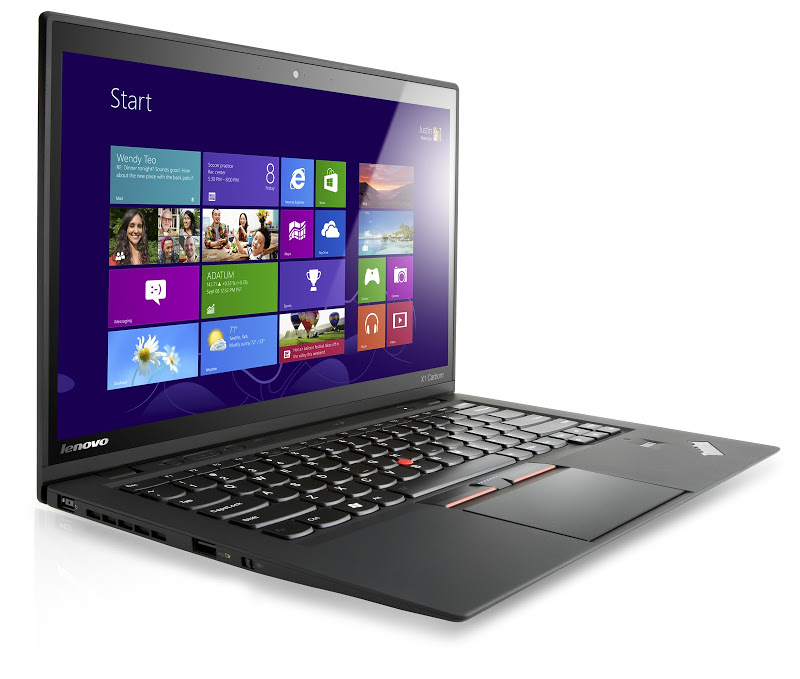 Apple MacBook Air
Still a beauty but no longer the thinnest game in town. There is an 11"er but I recommend sticking to the 13" version if you don't want your eyes to bleed.
[4]
Dell XPS 13" 2015
Who could have imagined that Dell could actually produce a decent system that is worth buying and desirable. More vendors need to catch on to this thin bezel vibe. Check out this neat machine with it's "infinity display."
[5]
Acer Aspire S7 (2014)
Great value for the money.
[6]
Notable Mention
Lenovo LaVie Z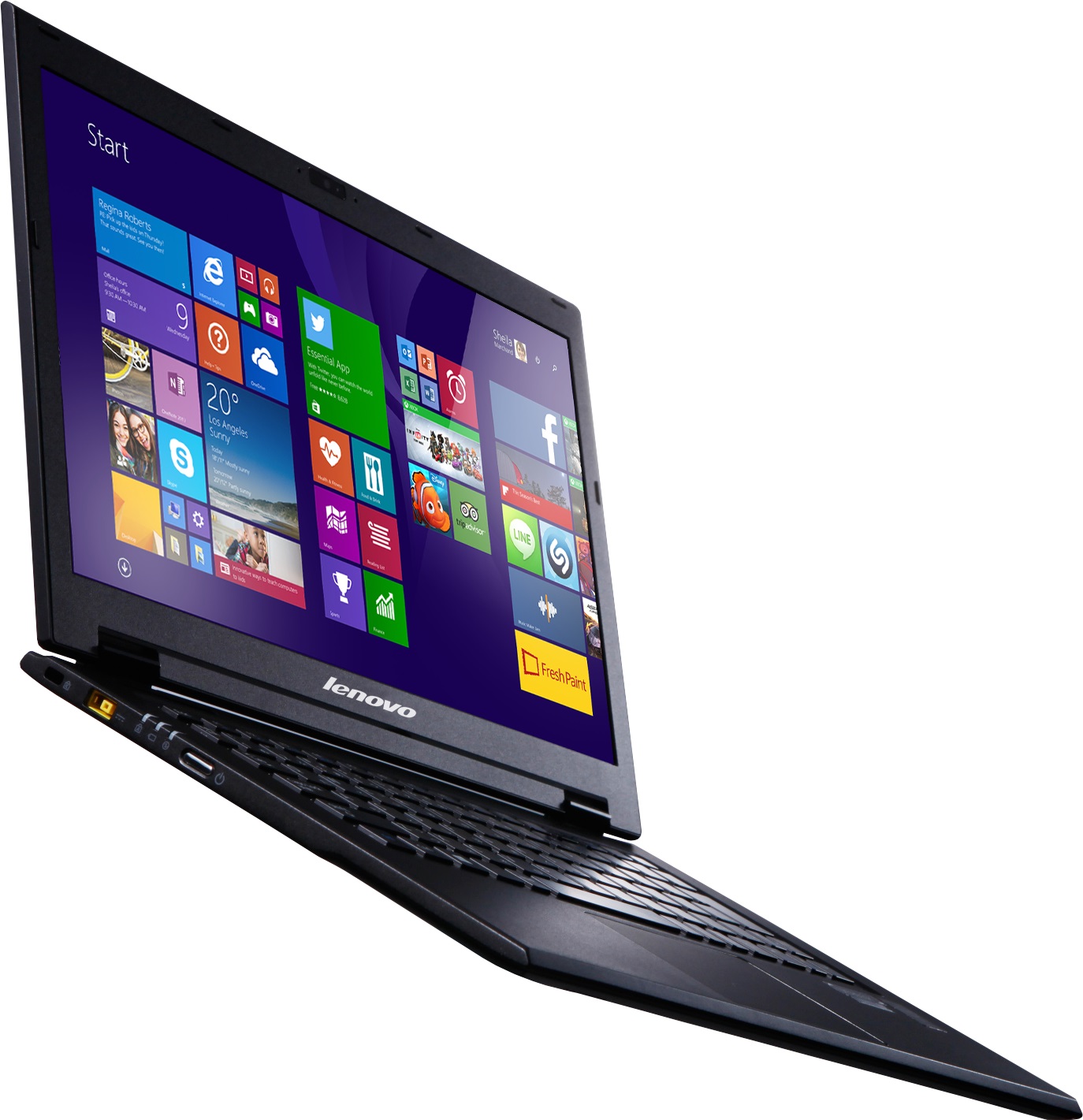 ---