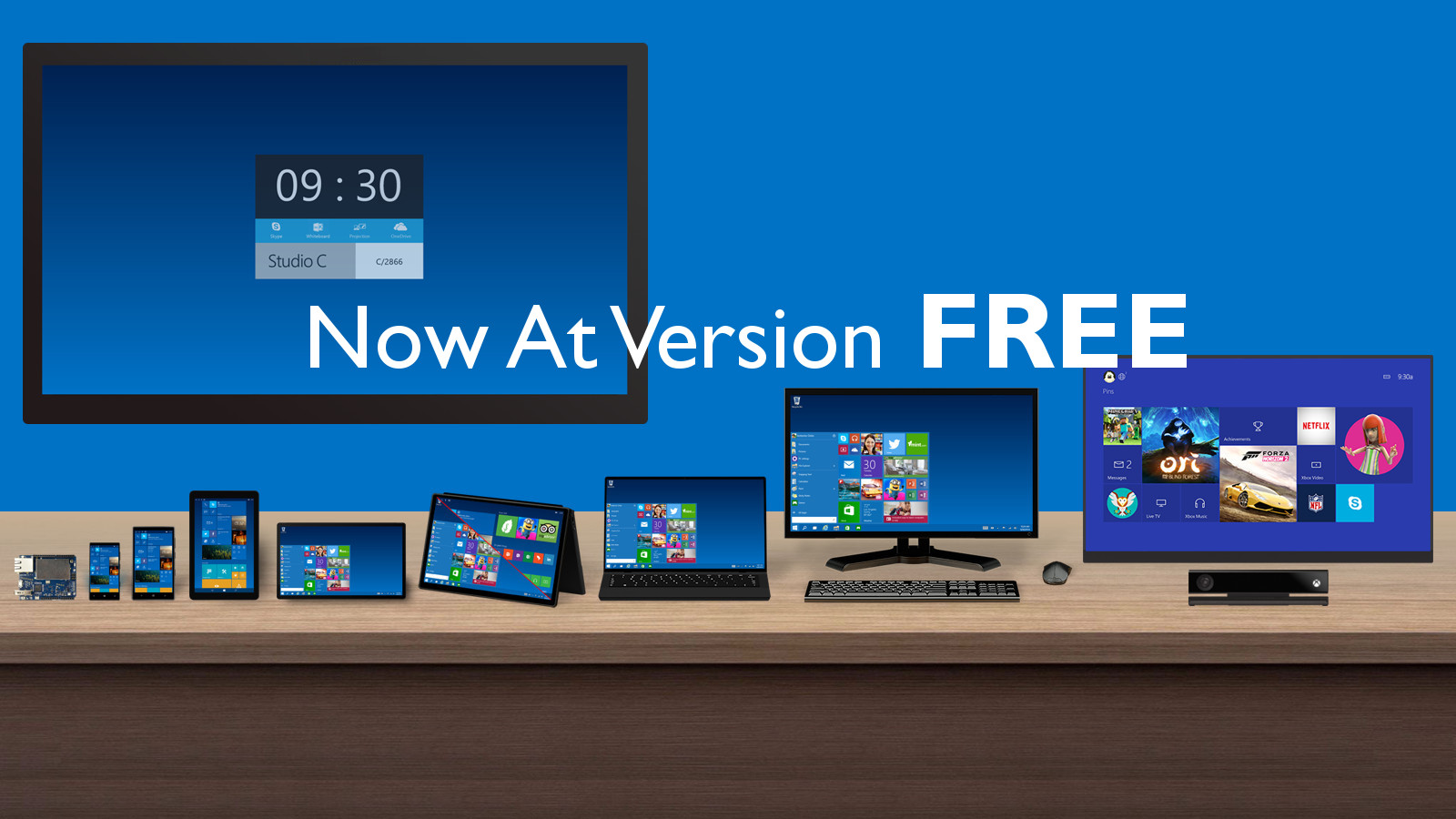 This week at the Microsoft Convergence conference, Chris Capossela the Chief Marketing Officer during his Modern Marketing presentation finally provided some clarity regarding the changes being observed in business strategy at Redmond. He indicated that the aim is now to actively offer a free tier for all services and most if not all software products.
Feemium innovation. At Microsoft, marketers, one of the things we do is to really figure out the business model of the company, how will we make money five years from now, 10 years from now. Chris Capossela.
I first read at this at theVerge but didn't really believe it. However, they were right and the video of the recorded presentation below certainly confirms it. Freemium really is the way forward.
What this means is that the free upgrade to Windows 10 is not a one off instead it is just the surface. More features will be broken out of the core products with the essential basic functions being free and everything else requiring a subscription.
Furthemore, to ensure that you remain hooked they intend to take a page out of Apple's and Google's books by building beautiful and elegant products that are more closely integrated. As you can see in the diagram below they may have big products and business around them but there is very little cross sell or integration which is in stark contrast to its Silicon Valley rivals.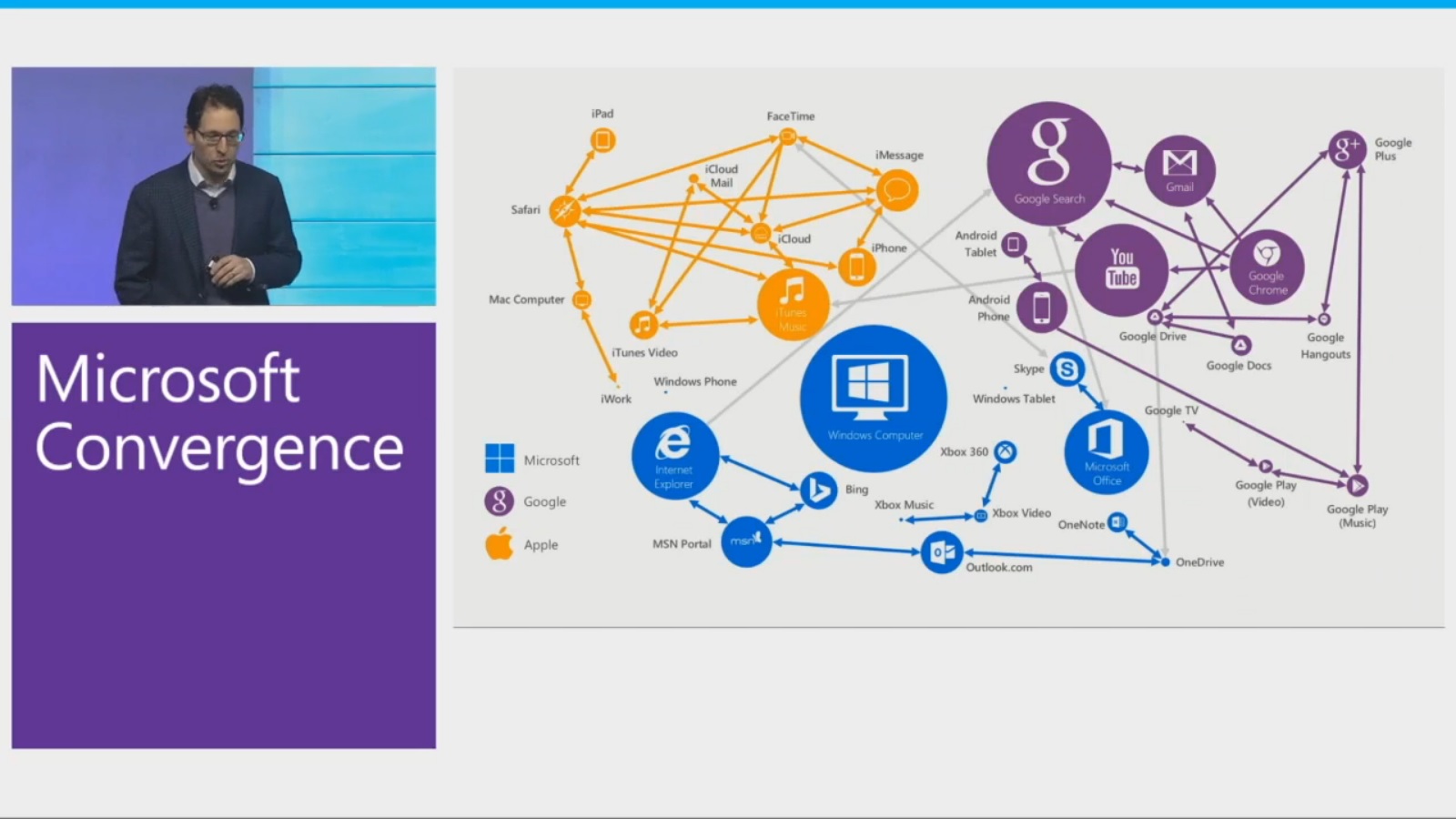 The arrows that connect the circle tell you that if you use product A, you're statistically more likely to also use product B than the rest of the population that does not use product A.
Gold is Apple's ecosystem, purple is Google's ecosystem, blue is Microsoft's ecosystem.
This will need to change. Especially in a freemium model where only a very small percentage of the users pay for the product at all. In addition, they will also need to increase the switching costs at least on the consumer end (since on the business end it is already pretty high) to ensure recurring revenue in a subscription model. Integration and customer experience will be the key drivers going into the future.
To get the full picture check out the video for yourself here. Capossela gives us a great overview of modern marketing strategies as well as how Microsoft is adapting its techniques to connect with changing audiences in this dynamic modern world.
For more on Microsoft Technology read our feature on setting up resilient File Shares with DFS or review all our articles tagged Microsoft.