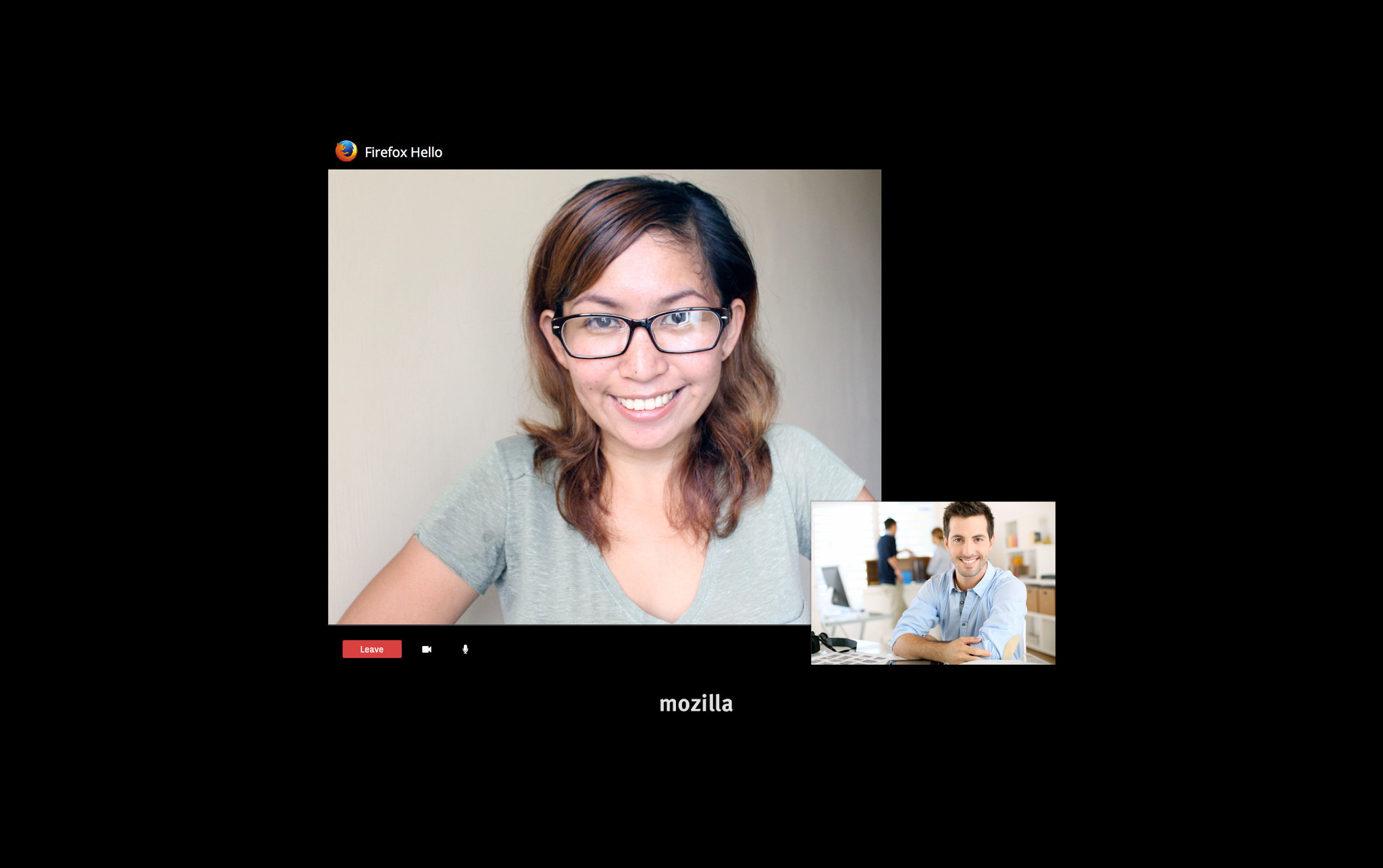 Firefox 35 is out and it has a promising new Hello feature. Baked right into the browser Hello allows you to initiate a phone call or video conference with anyone. Its best feature? No Sign Up or Account required.
Every call is assigned a unique URL and guests can simply join from their browser (Firefox/Chrome/Opera) by clicking the link included in the invite. Since it utilizes the WebRTC standard it is likely that it will gain even wider user agent support in the future.
It reminds me of the bowser developed by Ericsson and I find it interesting that it uses OpenTOK. OpenToK is supported by telecoms operator telefonica and it is not often that you see them investing in technology that could disrupt their business.
I haven't reviewed how its security or privacy settings compare to the rivals. But if I don't have to sign up, be tracked and share everything with the world then that sounds inviting. Webex and Go to Meeting must be shaking in their boots and if I were Google Hangouts and Skype I would be wary too as a new player is town. Give it a try and let us know what you make of it.